University of Oulu Scholarships 2017 for International Students in Finland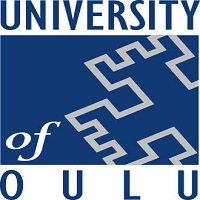 Graduate Scholarships 
Fully Funded Scholarships for International Students (except EU/EEA students)
2017 / 2018 Scholarships in Finland
University of Oulu Scholarships 2017
University of Oulu is offering scholarships for international students (except EU/EEA) all over the world. These scholarships are offered for those applicants who want to pursue their graduate study program at the University of Oulu in Finland. The University of Oulu will not charge tuition fees from international degree students starting their studies in the Autumn Semester.
Field of Study / Subjects
Applicants can choose any fields for graduate program, these fields are:
Architecture
Biomedical Engineering
Biomechanics and Imaging
Signal and Image Processing
Computer Science and Engineering
Ecology and Population Genetics
Economic Geology
Economics
Environmental Engineering
Finance
Financial and Management Accounting
International Business Management
Marketing
Product Management
Software, Systems and Services Development in the Global Environment
Wireless Communications Engineering
Other latest Scholarships in Finland are also offered for different degrees and subjects all over the Finland.
Number of Scholarships
About 30 numbers of awards are offered annually for graduate program.
Duration of Scholarship
2 (two) years for graduate degree program.
Scholarship Description / Details
University of Oulu scholarships provides some grants for applicant, these grants are:
Cover some living expenses are for a maximum of two years and is for 4000 Euros per year.
It is available only for non-EU/EEA applicants.
This is a full tuition free scholarship
Eligibility Criteria
In to be considered for this scholarship, applicants must fulfill some criteria:
A successful applicant has obtained their first academic degree, normally a Bachelor's degree or equivalent, from an institution of higher education.
Applicants who are on their last term/semester of Bachelor's studies can apply to study for a Master's degree.
Applicants with excellent academic records can be offered a conditional study placement.
Applicant proves a proficiency in English language. Such as: TOEFL, IELTS, PTE and the likes.
How to Apply / Download Scholarship Form / Documents Required
Applicants can apply for this scholarship, must follow some steps:
The application template is available in the FuniMa portal
Print out the Application Form (pdf)
Collect the required enclosures
Send the Application form with the requested application documents to the mailing address of the University Admissions Finland
University Admissions Finland
Yliopistonkatu 2
FI-00170 Helsinki
FINLAND
Tel: +358 29 41 235 28
Applications sent via email or fax will not be considered.
Last Date to Apply / Deadline: 25th January (annual)
Official Website: Visit official website, to get more info
 http://www.oulu.fi/degree/scholarships