University of Padova Scholarships 2017 for International Students in Italy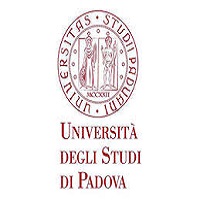 PhD Scholarships 
Fully Funded Scholarships for International Students
2017 / 2018 Scholarships in Italy
University of Padova Scholarships 2017
University of Padova is offering PhD research/doctoral scholarships for foreign (non-Italian) applicants. These scholarships are offered those applicants who wish to continue their (PhD/Doctoral) study at the University of Padova in Italy.
Fields of Study / Subjects
Animal and Food Science
Arterial Hypertension and Vascular Biology
Astronomy
Biomedical science
Bio science
Brain, mind and computer science
Civil and environmental engineering sciences
Clinical and experimental oncology and immunology
Clinical and experimental sciences
Crop Science
Departmental medicine and health planning sciences
Earth Science
Economics and management
Fusion science and engineering
Industrial engineering
Information engineering
History
Criticism and preservation of cultural heritage
International law and private and labour law
Land, environment, resources and health
Linguistics
Philology and Literary science
Management Engineering and Real Estate Appraisal
Materials engineering and science
Mathematical science
Mechatronics and product innovation engineering
Medical
Clinical and Experimental Sciences
Molecular Sciences
Oncology and surgical oncology
Pedagogical
Educational and Instructional Science
Pharmacological science
Philosophy
Physics
Psychological sciences
Social Sciences: Interactions, communications and cultural constructions
Space Sciences, Technologies and Measurements
Statistical Sciences
Veterinary sciences
Other latest Scholarships in Italy are also offered for different degrees and subjects all over the Italy.
Numbers of Scholarships
15 PhD awards for the admission of foreign applicants
Duration of Scholarships
The duration of the doctoral courses is three years
Scholarships Description / Details
Each award will be covered by a fellowship of 13.638,47 Euro per year (gross value)
Eligibility Criteria
In order to be eligible for this scholarship, candidates are required to meet the following criteria:
Have foreign (non-Italian) citizenship
Have foreign (non-Italian) residence
Must have master degree or equivalent qualification with excellent academic recode for PhD scholarship
Applicants no older than 35 year
How to Apply / Download Scholarships Form / Documents Required
Required documents with the application:
Letters of reference
An original research plan
Scanned copies of the certificates of the academic qualification
A copy of a valid Identity Document
Scholarship form and all the attached documents must be in Italian, English, French or Spanish or accompanied by a translation in Italian or English language
Contact us:
Università degli Studi di Padova
Servizio Formazione alla Ricerca
Mrs. Katia Milan
Phone: (+39 049 8271929)
E-mail: doctoral.grants@unipd.it
Fax +39 049 8271934
Last Date to Apply / Deadline: 28th March (Annual)
Official Website: Just go the following official link to check out more details
http://www.unipd.it/en/tuition-fees-scholarships-tax-relief-schemes