Vishal Gondal Founder of Indiagames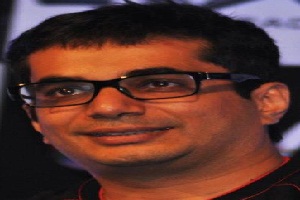 Biography of Vishal Gondal
Early Life
Vishal Gondal founder of Indiagames was born on 14th July 1976 in Mumbai, India. When he was just in eighth grade during his studies, he got his first personal computer (PC). At that time usage of computer was not so much common so having a personal computer in that early age was just like a big thing for any child.
First Job
After that he started using computer and learning computer related skills. His hard work brought fruitful results for him as he got a project of making complete mailing list for a bank. That mailing list comprised of entries of more or less six thousand customers of bank. From making that list of six thousand entries he got his first salary. He got 60,000 rupees from that job.
Interest in Computer Field
When he was just sixteen years of age, he formally entered into computer field. He started an institute related to computer, that institute was a computer training center. He started that from a garage which belonged to his father. He used to teach different software and operating systems there, that include WordStar, Dbase, and Lotus.
Interest in Video Games
Apart from computer software, he was also interested in videogames arena. He started his venture into the world of gaming when he was just thirteen years of age. He was a crazy fan of games. Although he was a student of commerce in his college life, but his craze for games compelled him to sideline his study and attracted him towards the learning process of videogames producing.
Founder of Indiagames
He was a true patriot and Indian. He showed his patriotism and hatred against the enemy of India, which is Pakistan by developing a game. During the days of Kargil War, that was a war between India and Pakistan, he developed a game with the name of Kargil War. In programmed that game in a way that players had the chance for killing Pakistani Prime Minister and other military men. His game reached the peaks of popularity in the whole nation of India. He was also shown in TV interviews at different channels like Star News, CNN, BBC, and others. That game made him a hero and also the Indian Army praised him for his game.
That was his start of gaming carrier. After that, at the age of sixteen years he founded his first company at Chembur, Mumbai with the name of FACT. Proceeding in his carrier, he founded his gaming company in 1999 with the name of Indiagames. He initially started that company with a team comprising of only five members. Initially it was engaged in producing and supplying games on different platforms which included Internet, mobile phones, and broadband, PDAs, PCs, consoles and so many other gaming devices.
Indiagames
Indiagames is a company of India in the field of gaming and entertainment. This company is involved in the manufacturing and publishing of games related to mobiles, online media and Interactive Television. This company has become the largest gaming company in India for publishing integrated games throughout the country. This company has also produced so many games in collaboration of different big gaming companies and media related companies of the world, those gaming and media related companies involves THQ, Universal, EA, Disney, Sony, Warner Brothers and so many other companies.
There are so many games under this Indiagames logo are being made and some of the successful games under this badge are like Spiderman, which was a mobile game and first game of the company, Garfield, Bioshock and IPL a cricketing game on the mobile phones.
Other Interests
Apart from computer gaming world, he was also a volleyball player in the real world. Not only a volleyball player but was a player in the national side of the country and he used to play in the national championship and represented the team of Maharashtra.
He is known for his gaming skills and titled with Gaming King in India. He was also included in powerful persons in the digital business of India in 2012.
Throughout his carrier he has seen many ups and downs while working with different multinational companies of the world related to his field of interest.