Walter Herschel Beech Founder of Beechcraft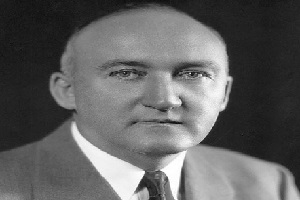 Biography of Walter Herschel Beech
Early Life
Walter Herschel Beech founder of Beechcraft Corporation was born in Pulaski, Tennessee on 30th January in 1891. He started his carrier in flying in very early age in 1905 at the age of just 14 years. He designed his own glider at the same age. He joined the United States Army in the World War I as a flying captain.
Professional Career
After the World War I he started his professional from an airplane company with the name of Swallow Airplane Company. He joined that company as a test pilot. After that he became a General Manager of the same company. In 1924 a new company was formed with the name of Travel Air Manufacturing Company which was merged with another company later on. After that merger he was assigned as a vice-president of the company.
Founder of Beechcraft Corporation
After doing jobs in different airplane companies he decided to open up his own company and for that purpose he opened a company in collaboration of his own wife in 1932. This company was named as Beech Aircraft Company.
Beechcraft Corporation
Beechcraft Corporation is a company of America in the field of manufacturing of airplanes. The airplanes which are being manufactured by the company included two types of planes. The first type of planes is those which are used for general aviation purpose means for cargo and travelling planes. The second type of plane which is manufactured by this company is military aircraft which ranged from light single engine to twin engine turboprop planes. The different brands of the company are available in the market. The products of this company come under the brands like Textron Aviation, Raytheon, and Hawker Beechcraft.
Death
He died on 29th November 1950. The cause of his death was a heart attack. He body is buried at Old Mission Mausoleum.