Walter Varney Founder of United Airlines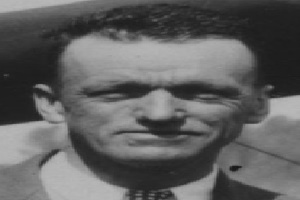 Biography of Walter Thomas Varney
Early Life
Walter Thomas Varney Founder of United Airlines, Inc. was born in San Francisco, California on 26th December, 1888. He was an American pilot. In aviation field of America he is remembered as the founded of two airlines of the United States of America. These two airlines were United Airlines and Continental Airlines. Apart from pioneering these two airlines he was also included in the airmail contractors of America and was one of the most prominent and important airmail contractor of twentieth century.
He also remained as the pilot during World War I in the Aviation Section, U.S. Signal Corps in U.S. Army. After that war he started to teach youngsters aviation, and founded an aviation school. For earning purpose he also started air taxi service in northern California.
Founder of United Airlines
He was awarded his first contract as airmail contractor in October 1925. He was given that contract after the approval under Contract Air Mail Act, in which it was proved that U.S. Army Air Corps were not suitable for airmail flight. He started his flight service in Pasco, Washington with the name Varney Air Service. His flight service's route was from Pasco to Elko, Nevada. In between these two it also stopped in Boise, Idaho. His first flight of airmail took off on 26th April, 1926.
His company expanded over years and this Varney Air Group became much larger than before by a five company merger. He sold out that big airmail flight company to United Aircraft and Transport in 1930. That Varney Air Group is today known with the name of United Air Lines. United Aircraft and Transport Company changed its name to United Air Lines in 1933.
United Airlines, Inc.
It is one of the most famous airline companies of the United States of America. It is also called simply as "United". It's headquarter is located in Chicago, Illinois. It was basically emerged from Varney Air Group, which was sold to United Aircraft and it became a subsidiary of United Continental Holdings for a merger of $3 billion in 2010.  It was also under the control of another aircraft company of America at one point in history. That company was The Boeing Company, which is also one of the largest aircraft manufacturer companies of the world.
Later Life
After sold out of his Varney Air Group Company he founded another company in the same field with the coordination of his partner. That company was called as Varney Speed Lines, which was founded by him and his partner in 1934. That airlines flight was from Pueblo, Colorado to El Paso, Texas to Albuquerque New Mexico. In between these two it also stopped in Las Vegas and Santa Fe. This company was also sold in 1936 to Robert Six who changed its name to Continental Airlines in 1937 and also moved its headquarter to Denver.
He was also a contributor in the Lockheed division of Detroit Aircraft Corporation as a saver from its bankruptcy. He worked in that corporation and eventually he retired from that company in 1951.
Death
In the last stages of his life he suffered from several diseases which included disease of heart also. He died at Dani's Nursing Home on 25th January, 1967 in Sant Barbara, California. The cause of his death was announced as bronchial pneumonia. His body is buried in a graveyard of San Francisco named Cypress Lawn Cemetery in Varney family's plot.
He lived his last moments of life with the family of his daughter. His daughter was Mrs. Richard Lambert.