William Boeing Founder of Boeing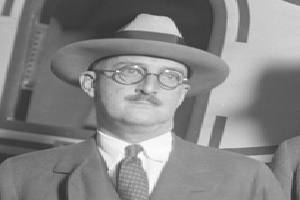 Biography of William Boeing
Early Life
William Boeing Founder of Boeing was born on 1st October 1881 in Detroit, Michigan, United States of America. His father was a German and a mining engineer, who belonged from Hagen-Hohenlimburg. His father was also running a side business of timber. He got his early education from Switzerland in 1900. He came back from Switzerland for further study and joined Yale University. But he didn't complete his study and after three years in 1903 he left the Yale University. Reason for his leaving was the business of wood. He went to join the timber business. He invested his resources in that business and bought timberlands in excessive quantity in surrounding areas of Grays Harbor, Pacific side of the Olympic Peninsula.
Interest in Aircrafts
He joined Greenwood Timber Company and became the president. During his presidency he went to Seattle in 1909 for Alaska Yukon Pacific Exposition. That event was the cause of his interest in flying. He saw flying machines for the first time there and was very much inspired from that. His inspiration led him to the purchase of an airplane. He purchased that from the Glen L. Martin Company. He learnt flying from company's owner Martin.
Soon he destructed his plane by himself due to lack of experience and he ordered for replacement parts. But Martin's company was not efficient to provide stuff quickly. He rushed into anger and with the coordination of his friend Cdr. George Conrad Westervelt. He proposed him for building better and faster plane within short span of time. They mutually built a seaplane, the B & W Seaplane. That plan gave a high performance. This success forced him to enter into the business of aircrafts. He settled his factory by buying a boat from the Duwamish River close to Seattle.
Founder of Boeing Airplane Company
He entered into Airplane business with his friend by the B & W plane, and built Pacific Aero Products Co. It was a plane manufacturing company and its first model was the Boeing Model 1. In April 1917, America's entrance into World War I, he changed his company's name from Pacific Aero Products Co. to Boeing Airplane Company. His company got consignment of 50 planes from the United States Navy.
After World War I, he realized the importance of his planes. Then he turned to commercial market for introducing his products. He made contracts and successfully made airmail operation. Afterwards that service spread throughout the United Airlines.
The Boeing Company
Boeing Company is a multinational company of the United States in the field of mechanics. This company manufactures and trades aircrafts with fixed-wing, rockets, rotorcraft, and satellites. It also gives the facility of leasing to its customers.
As far as ranking is concerned this company is included in the biggest manufacturers of aircrafts. It also has secured second slot in the aerospace and defense contractor of the world. And 2012, it was the main exporter in the United States. It was ranked on 26th position in 2013's list of the "Worlds Most Admired Companies".
It's headquarter is based in Chicago. It is composed of five divisions, Boeing Commercial Boeing Defense,Airplanes (BCA), Space and Security (BDS), Boeing Capital,Engineering Operations and Technology, and Boeing Shared Services Group.
Death
At the age of 74 years, he died on 28th September, 1956. After three days it was his 75th birthday. The cause of his death was a heart attack. He was stricken by a severe heart attack at the Seattle Yacht Club. His all things were dispersed at the coast of British Columbia.