William Cullen Inventor of Artificial Refrigerator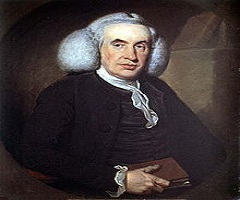 Biography of William Cullen
Early Life
William Cullen inventor of artificial refrigerator was a very old scientist and he is considered as a scientist who laid the foundation of modern types of refrigerators. He was a Scottish scientist by the descent pattern and was considered as an authority in the field and was born in the year of 1710. His date of birth was as 15th of April and was born in Hamilton, Lanark shire which is located in Scotland. His father's name was William too and he was a lawyer by profession. He started his formal education when he was just 5 years of age and was entered to local school for proper start.
Education
He entered in Old Grammar School which was located there in Hamilton and now a day is known as The Hamilton Academy. He was just sixteen years of age when he joined the University of Glasgow in the year of 1726 for studying an art course over there. Later on he studied medicine from there and moved back to Scotland in the year of 1732. He practices over there for two years and in the year of 1734; he joined University of Edinburgh for further studies. His field of study over there was as same of medicine.
Career
After completion of his education in different universities, he started his formal career but before that he had the working experience as a practitioner of medicine in between his study period.  His field of study and career was as that of medicine and after completing the studies, he started the career as with practicing again in the field. With that, he started working on scientific basis to invent different things. In addition, he also worked as a teacher, professor and researcher in different universities and institutes and his career can be said as full of such jobs and works.
Inventor of Artificial Refrigerator
William Cullen is widely credited as the inventor of this great invention which led him to be considered as a very well known biologist and professional of the field. He invented the first ever artificial refrigerator which was used manually to save many things from getting wasted.
Artificial Refrigerator
A refrigerator is an appliance which can be found in almost every house and it is one of the very normal household and one of the most used appliances. It comes in different shapes and in different sizes and hence can be selected form the variety of choices. Normally it is made up in form of two compartments and one of them is insulated thermally. With that, other compartment consists of a heat pump and its important function is the transfer of heat. This transfer is done to manage heat environment.
Death
He died in the year of 1790 on February 5th. He was almost 80 years of age at the time of his death.