Yokohama National University Scholarships 2017 for International Students in Japan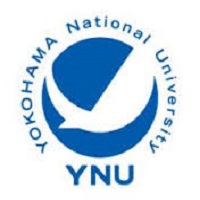 Masters / MS Scholarships 
Fully Funded Scholarships for International Students
2017 / 2018 Scholarships in Japan
Yokohama National University Scholarships 2017
Yokohama National University, with a grant funded by the Government of Japan and administered by the World Bank under the Joint Japan/World Bank Graduate Scholarship Program (JJWBGSP), is offering scholarships for international students. These scholarships are offered for those applicants who want to their master study in the Infrastructure Management (IMP) at the Yokohama National University in Japan.
Field of Study / Subjects
Scholarships are offered in the field of Infrastructure Management (IMP)
Other latest Scholarships in Japan are also offered for different degrees and subjects all over the Japan.
Number of Scholarships
Approximately 10 scholarships are offered this year
Duration of Scholarship
Two year period for master study
Scholarship Description / Details
The scholarships provide the following benefits:
Each scholarship provides a monthly allowance of JPY152, 000
A round-trip air ticket to Japan plus a travel allowance of USD 500
Cover tuition fees
Entrance examination fee and the admission fee
Eligibility Criteria
Applicants must meet the following criteria:
Member of the World Bank country
Have good health for this scholarship
Have a Bachelor's degree or its equivalent qualification with good academic achievement earned more than three (3) years
Not have received any scholarship funding to earn a Graduate degree or its equivalent qualification from any other sources funded by the Government of Japan
Be under the age of forty-five (45)
Be employed in a paid and fulltime position, unless the applicant is from a country identified in the World Bank's
How to Apply / Download Scholarship Form / Documents Required
Completed Application Form
Official transcripts of all academics certificates
Certification of Graduation or and Copies of Diploma
Names and contact information of the recommenders (Two recommendation letter)
Evidence English language
Research Plan
Complete application along the required doc sends to:
Infrastructure Management Program
Graduate School of Urban Innovation
Yokohama National University
79-5 Tokiwadai
Hodogaya-ku, Yokohama 240-8501
Japan
Last Date to Apply / Deadline: 10th March (annual)
Official Website: Just go the following official website to get the further details
http://www.urban.ynu.ac.jp/imp/