York University Scholarships 2017 for International Students in Canada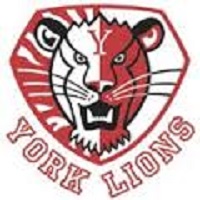 Bachelors / BS Scholarships 
Fully Funded Scholarships for International Students
2017 / 2018 Scholarships in Canada
York University Scholarships 2017
York University is offering Bachelors scholarships for all international applicants at York University in Canada.  York University offers e types of scholarships: Global Leader of Tomorrow Scholarships, United World College Scholarships, and International Entrance Scholarships and many others specifically for international students who would like to take a full-time bachelors degree at University of York.
Fields of Study / Subjects
Any Bachelors degree program under the following faculties:
Arts
Media
Performance & Design
Environmental Studies
Education
Glendon
Health
Lassonde School of Engineering
Liberal Arts & Professional Studies
Science
Schulich School of Business
Other latest Scholarships in Canada are also offered for different degrees and subjects all over the Canada.
Numbers of Scholarships
Several numbers of scholarships are offered annually York University
Duration of Scholarships
York University funded full scholarship for 4 years degree program
Scholarships Description / Details
York University awarded these grants:
Global Leader of Tomorrow Award: $68,000 ($17,000 x 4 years)
United World College Scholarship $112,000 ($28,000 x 4 years)
International Entrance Scholarships: $112,000 ($28,000 x 4 years)
Many other grants visit the main site
Eligibility Criteria
To be considered for the Major International Scholarships, must meet of the following criteria:
Applicants must be an international student who is required to have a Study Permit to study in Canada
Applying directly from high school no more than two years after graduation and have no previous university or college studies
Posses an excellent academic record ("A" average or equivalent) and have demonstrated leadership through community service or excellence in the arts, sports or other areas of individual achievement
Specific to York's United World College Scholarship: You must be enrolled in a United World College and have a high academic standing
How to Apply / Download Scholarships Form / Documents Required
Apply online mode application system from main site
Supporting documents are:
Official Transcripts
Course Descriptions
Language Proficiency Requirements
Supplementary Application
Supplementary Evaluation
Contact us:
York University
Office of Admissions
Bennett Centre for Student Services – 3rd Floor Reception
99 Ian Macdonald Blvd
Toronto, ON M3J 1P3
CANADA
Last Date to Apply / Deadline: 15th February (Annual)
Official Website: For more information, just go the given link
http://futurestudents.yorku.ca/funding#intl