Zaragoza Logistics Center (ZLC) Scholarships 2017 for National / International Students in Spain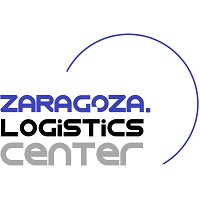 Masters / MS Scholarships 
Fully Funded Scholarships for National / International Students
2017 / 2018 Scholarships in Spain
Zaragoza Logistics Center (ZLC) Scholarships 2017
Zaragoza Logistics Center (ZLC) currently provides a number of scholarships each year for Spanish and international students of the MIT-Zaragoza Master of Engineering in Logistics and Supply Chain Management (ZLOG) program. These scholarships are offered for those applicants who want to pursue their Masters degree in Spain.
Fields of Study / Subjects
ZLC scholarship program offered masters degree program in:
Engineering in Logistics
Supply Chain Management
Other latest Scholarships in Spain are also offered for different degrees and subjects all over the Spain.
Numbers of Scholarships
Many scholarships are offered annually by the ZLC
Duration of Scholarships
02 (two) years for masters degree program in Spain
Scholarships Description / Details
The Basel ZLOG Alumni Scholarship offers a reduction in tuition from 15% to 25%
Eligibility Criteria
Applicants for ZLC scholarships must meet the following criteria:
Hold a four year undergraduate program equivalent to a Bachelor's Degree
Professional excellence with a background or experience in Logistics and Supply Chain Management, or exceptional academic achievement
Competitive GRE or GMAT scores
Fluency in English, competitive IELTS or TOEFL scores
How to Apply / Download Scholarships Form / Documents Required
Download application form from official site
Complete application form with required documents submitted by email
Required documents are:
Application Form
Income Statement
Copy of Passport
Resume
Acceptance Letter
Contact us:
Edificio Náyade, 5 · C/ Bari 55, PLAZA
50197 Zaragoza
Spain
E-mail: financialaid@zlc.edu.es
Phone: (+34) 976 077 609
Last Date to Apply / Deadline: 30th June (Annual)
Official Website: Visit official website for further details
http://www.zlc.edu.es/content/files/scholarships/MIT_Zaragoza_Basel_Alumni_Master_Scholarship.pdf