Ahmed Akbar Sobhan Founder of Bashundhara Group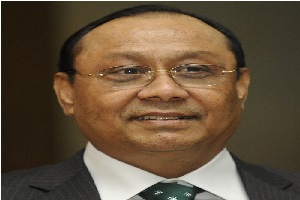 Biography of Ahmed Akbar Sobhan
Early Life
Ahmed Akbar Sobhan Founder of Bashundhara Group was born in Islampur, old Dhaka City area on 15th February 1952. His father was a lawyer named Alahj Abdus Sobhan at Dhaka High Court. His mother's name was UmmeKulsum and he was the youngest son of his parents. He belonged to a well-to-do family with a brother and four sisters. As far as his education is concerned, he is a graduate of the University of Dhaka and he pursued a degree in the field of Business Studies. In his life as a student he was very active and fit and was known for his inclusion in sports of the institute.
Interest in Business Field 
He entered into the practical life of business in the year of 1978. He started his business in the services sector that year by commercial trading. He started the company with the name of East West Property Development (Private) Ltd., which was later on became famous with the name of Bashundhara Housing.
Founder of Basundhara Group
After working hard for so many years he was finally able to form a giant empire of some joint companies under the name of Bashundhara Group. This conglomerate is composed of many enterprises which included paper, cement, tissue, LP Gas, shipping, steel, food and beverages and so many other enterprises. These all enterprises came under the badge of Bashundhara Group.
Bashundhara Group
Bashundhara Group is the largest conglomerate unit of Bangladesh in the field of industrial products. In historical point of view it was started as a real estate services provider company in 1987 and after passing the stages of progress it became a larger conglomerate.
Later Life
After the success of his conglomerate he shifted to the works of welfare and founded two welfare foundations which work for poor people and e is presently serving at different positions.