Collett Everman Woolman Founder of Delta Air Lines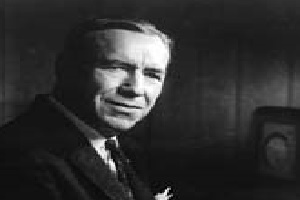 Biography of Collett Everman Woolman
Early Life
Collett Everman Woolman Founder of Delta Air Lines, Inc. was born on 8th October, 1889 in Bloomington, Indiana, United States of America. His father was a professor of Physics in the University of Indiana. He was brought up in Urbana, Illinois. He got his early education from local schools. He went to the University of Illinois for higher studies. He got the degree of B.A in the department of agriculture from the University of Illinois. In his university life he was also a member of football team.
Personal Life
In 1916, he married to Helen H. Fairfield. From her he had two daughters. He with his family migrated to Monroe in the northeastern Louisiana in 1920.
Interest in Aviation Field
His degree was in agricultural field but his true love and interest was in the field of aviation. His inspiration for aviation field increased when he associated with aviation and attended an aviation meeting in Rheims, France. He attended that meeting in between the college semesters in the year of 1909. He was also attached with the Extension Department of Louisiana State University. That association brought him into the department of aviation.
Founder of Delta Airlines, Inc.
He became attached to the aviation field in 1900s. He gone through different companies of aviation and learnt flying. But he was not the alone founder of Delta Air Lines, Inc. There were four persons involved in the formation of Delta Air Lines, Inc. And he was one of them. Other founder members were also in the same field of aviation. Those people involved C.H. McHenry, Travis Oliver, and third person was M.S. Beidenharn.
His name was distinct from others because he was the principal investor in that company. He sold out his previous company and opened Delta Air Service which served the Mississippi River Delta region. It was formed in 1900s. He was chosen as the vice president of the company in 1929. In the following year he was promoted to the seat of general manager in 1930. He was also included in the company's board of directors.
Delta Air Lines, Inc.
It is one of the major airlines of the United States of America. It's headquarter is located in Atlanta, Georgia, Delta Air Lines possessed subsidiaries around the globe. These subsidiaries are engaged in almost 5,000 flights each day. There are more than 80,000 persons who are employed in this firm. Its main point of landing is Hartsfield-Jackson Atlanta International Airport, which is the world's biggest airport in terms of passenger traffic. From that airport more than 91 million passengers pass by. As Atlanta is the base of Delta Airlines, so this airport also serves as its Technical Operations Centre.
This airline service serves almost six continents of the world with domestic flights and international flights as well.
It is important airline services of America because it is one of the oldest airline in terms of date of formation. It comes on sixth number in that regards. Moreover from those six it is the only one airline service which is still in operation. It makes it the oldest airline service of America.
After success this airline service also took part in the formation of other airline service providing firms. It is involved in the formation of "Sky Team" airline alliance. That was formed by four partners in whom one was this Delta Air Lines Corporation.
Death
He died on 11th of September, 1966 in Houston, Texas. When he died he was seventy six years of age. Today he is remembered as one of the original founders of Delta Air Lines.