Daniel Carasso Founder of the Dannon Company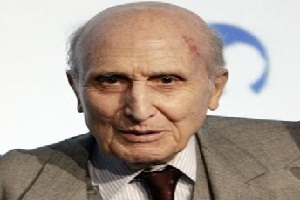 Biography of Daniel Carasso
Early Life
Daniel Carasso founder of the Dannon Company was born on 16th December, 1905 in Solonica of Ottoman Empire, today that area is known as Thessaloniki, Greece. He belonged to a Jewish family. His family was settled in that area after the expulsion of Jews from Spain. His family lived there for four hundred years. But after the Balkan Wars in 1916 his whole family moved to Barcelona.
Field of Study and Interest in Foods Department
When his family moved to Barcelona his father introduced a yogurt brand which was marketed with the name Danon. Actually that name was taken after the name of Daniel, in Catalan its nickname was Danon. That event occurred in 1919 and proved to be the initial phase of his carrier in the field of yogurt formation.
Moreover, the field of study that was chosen by him was also related to the field of yogurt formation. He got admission in a business school of Marseilles in France. His field of study was bacteriology. He was enrolled in bacteriology at the Pasteur Institute, Marseilles, France. It was 1923 when he went through his education. He had chosen that field of study to better understand the formation of yogurt and related food items.
After completing his study he took over his family business in 1930s. After that he also opened its branch in France also. Due to Nazis he had to move to the United States in 1941. After migrating he settled there in the United States.
His migration to the United States proved very successful for him because he set up his successful business there.
Founder of Dannon Company
In the United States he opened a business based on a partnership with two of his family friends, Joe Metzger and Juan who was Joe's son. That business was of yogurt and milk related products. Firstly they bought a small yogurt Greek company named Oxy-Gala, and changed it into milk products by formation of Dannon Milk Products. It was based in Bronx, New York.
That was an initial step towards a big food processing company. In 1947, he changed its products by keeping the desires of American people in mind. He added jam tastes in the yogurt which was very much liked by American people. Those products were introduced in bigger markets also and expanded its business by enlarging the catalog of products. Slowly and gradually through progress he was able to purchase the American company from Beatrice Foods in 1981. After that purchase he renamed the company as Group Danone. That was later on become famous in America with the name of the Dannon Company.
The Dannon Company
Its original name is the Groupe Danone. It is a multinational company of France in the field of food processing. It is based in the ninth arrondissement of Paris. This company produces the products of fresh dairy, baby foods, bottled water, cereals, and its main product is yogurt, which was the initial product of the company. This company is famous as the Groupe Danone in France but this name was not efficient in the United States and it was marketed with the name Dannon Company in the United States.
As far as ranking is concerned it is ranked as the number one in the world in terms of sales of fresh dairy items and products. It secured second slot in the ranking of sales of baby foods and bottled water. It is also the largest food conglomerate in France.
Later Life
Throughout his life he worked for the progress and success of his company. Only this company was his source of earning and livelihood.
Death
After serving his company he died in Paris at his home on 17th May, 2009. At the time of death he was 103 years of age. After his death, his family members took over his business.