Godfrey Lowell Cabot Founder of Cabot Corporation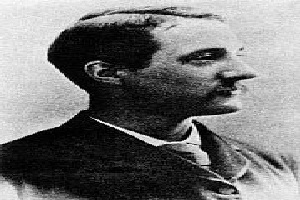 Biography of Godfrey Lowell Cabot
Early Life
Godfrey Lowell Cabot founder of Cabot Corporation was born in Boston, Massachusetts on 26th February, 1861. His father was a doctor and surgeon. He had seven siblings including him. After completing his early education he got admission in Massachusetts Institute of Technology. He went to that institute for just one year and after that he went to Harvard University for his graduation. He got a degree of S. B in the field of Chemistry in 1882.
Apart from these academics he was also an aviator in the World War I in U. S. Navy. He was also the founder of the Aero Club of New England.
Founder of Cabot Corporation
He founded a company with the name of Godfrey L. Cabot, Inc. and also the successor of that company with the name of Cabot Corporation in 1882. This company became the source of success for him and also known as an industrial empire.
Cabot Corporation
Cabot Corporation is a company of America in the field of chemicals. The headquarters of this company is based in Boston, Massachusetts, United States of America. This company has specialization in the formation and manufacturing of special type of chemical materials and performance materials which can be used in household purposes. The main and principal products of the company according to the annual report of the company of 2011 were rubber, fumed silica, and specialty grade carbon blacks, cesium for mate drilling fluids, aerogels and inkjet colorants.
This company has its operations in almost twenty countries of the world with more than 36 manufacturing plants spread all over the world, with eight R&D research and development departments and twenty eight sales offices all around the world.
Death
He died on 2nd November, 1962. He also did so many philanthropist works throughout his life.