Government of Flanders Scholarships 2017 for International Students in Belgium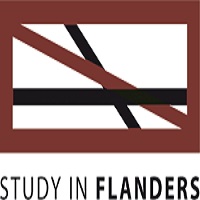 Masters / MS Scholarships 
Fully Funded Scholarships for International Students
2017 / 2018 Scholarships in Flanders, Belgium
Government of Flanders Scholarships 2017
The Government of Flanders launches a new scholarship program for international students from all countries. These scholarships are offered for those applicants who want to pursue their Master degree program in the Flanders and Belgium. This scholarship is offering to outstanding Masters Students all over the world. This scholarship aims to promote the internationalization of the Flemish Higher Education. For this scholarship, applicants cannot apply directly, apply by the Flemish host institution.
Host institutions for this scholarship so also visit these universities and colleges:
Universities
KU Leuven / University of Leuven
University of Antwerp
Ghent University
Hasselt University
Vrije Universiteit Brussel
University colleges (Arts and Nautical Sciences)
Antwerp Maritime Academy
Artesis Plantijn University College Antwerp
Erasmus University College Brussels
Karel de Grote University College
LUCA School of Arts
University College Ghent
Field of Study / Subjects
Applicants can choose any fields for their Masters Degree program offered by the Government of Flanders
Other latest Scholarships in Belgium are also offered for different degrees and subjects all over the Belgium.
Number of Scholarships
Up to 45 numbers of awards are offered by the Government of Flanders
Duration of Scholarship
The duration is minimum 01 year and maximum the full (02 year) duration for mater program
Scholarship Description / Details
Government of Flanders scholarships provide many grants, these grants are:
The scholarship value is maximum 7.500 Euro per academic year
The Flemish Host Institution can ask the applicant for a tuition fee of maximum 105 Euro per year
Eligibility Criteria
In to be considered for this scholarship, applicants must be:
Applicants must have a high standard of academic performance and/or potential
Good in relevant language requirements
Applicants from all countries (international) can apply
How to Apply / Download Scholarship Form / Documents Required
Applicants cannot apply directly
Applications need to be submitted through the Flemish host institution in consultation with the home institution of the applicant
The home institution of the applicant and the Flemish host institution should have signed a cooperation agreement
Content us:
Flanders Knowledge Area vzw
Bernadette Allaert
Project Coordinator
Ravensteingalerij 27-box 6, B-1000 Brussels, Belgium
Tel: +32 (0)2 792 55 19
Fax: + 32 (0)2 211 41 99
Last Date to Apply / Deadline: 30th April (annual)
Official Website: Just go the following official link for more detail
http://www.studyinflanders.be/en/scholarship-programmes/master-mind-scholarships/