Karsanbhai Khodidas Patel Founder of Nirma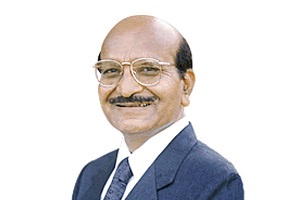 Biography of Karsanbhai Khodidas Patel
Early Life
Karsanbhai Khodidas Patel founder of Nirma was born in Ruppur, Mehsana of Gujarat in India in 1945. He belonged to a family of farming background from the north Gujarat, India. He completed his early education from his hometown. After completing his basic education he went on to pursue a degree of B. Sc. in the field of Chemistry. At the time of graduation he was 21 years of age.
Early Career
After getting his degree in the field of chemistry he went to join professional field by working as a lab technician in different companies of India.
Founder of Nirma
He founded a company of his own in 1980 with the name of Nirma which was named by him on the name of his daughter Nirupama. From the formation of that company he reached the peak of success.
Nirma
Nirma is a company of India in the field of consumer goods. The headquarters of this company is based in the city of Ahmedabad, Western India. This company initially started as a detergent manufacturing company which made it a household goods producing entity.
This company was started by the stand-alone efforts of a single person named Karsanbhai who is a famous industrialist of India. Today this company has a wider range of operations which included the manufacturing of products like cosmetics, salt, detergents, soda ash, Injectables, and LAB.
By the year of 2004 this company reached a milestone of manufacturing 0.8 million tons of detergent. The company has also the number of employees greater than 15000.
Other Achievements
He has his name in so many works of welfare in India. These works include the formation of several institutes of technology and management in India which increased the ratio of education of this country.