Kawasaki Shōzō Founder of Kawasaki Heavy Industries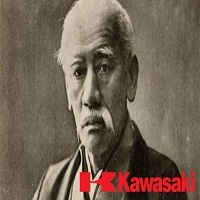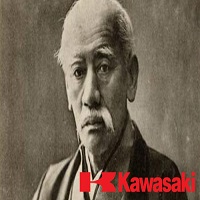 Biography of Kawasaki Shōzō
Early Life
Kawasaki Shōzō founder of Kawasaki Heavy Industries was born on 2nd December, 1837 in Kagoshima, Japan. He belonged to a family of a merchant. His father was a kimono merchant. At the early age of just seventeen years he also entered into the business world as a tradesman. He started trading in Nagasaki from sea route because Nagasaki was the only place in the whole Japan that was open to the West.
After that, at the age of twenty seven years he started another business of shipping in Osaka which was badly failed due to a storm that hit his cargo ship and sank in that storm.
After the failure of his own business, he joined a sugar company in 1869, which handled sugar of the Ryukyu Islands. That company was founded by a samurai named of Kagoshima. He worked very hard there and became a researcher. He researched, on the request of the Ministry of Finance, on the sea route and sugar of Ryukyu's Islands.
He succeeded in his research and became an executive vice president, by the government of Japan, of Japan Mail Steam Powered Shipping Company in 1894. From this designation he was able to open a direct trading sea route between Ryukyu's Islands of sugar and mainland of Japan.
Founder of Kawasaki Heavy Industries Limited (KHI)
When he was involved in the voyages, he gained so much experience of sea routes from so many accidents and successful voyages in his life. He also gained the experience of ships that what type of ships are good for voyages or bad for traveling through sea route. His trust for Western sea ships increased as he observed that those ships were much reliable than the ships of Japan and they were also stable and faster than of Japanese ships. That developed an interest in his personality about the manufacturing of sea ships and its industry. He opened an industry of ship building with the help of the finance vice Minister Matsukata Masayoshi on the land borrowed from the government of that province. That minister helped him because of the same provincial residence of both of them. He opened that company with the name of Kawasaki Tsukiji Shipyard and founded in month of April 1876. The land which he borrowed was on the side of Sumida-gawa River in Tokyo. That company was a major step by him as a shipbuilder.
The formation of Kawasaki Tsukiji Shipyard in Tokyo, Japan was the initial phase of the formation of Kavasaki Heavy Industries, Ltd. That company was later on renamed after eighteen years of its formation in 1896. It was renamed to Kawasaki Heavy Industries Ltd and then incorporation with Kawasaki Dockyard Co., Ltd.
Kawasaki Heavy Industries Limited (KHI)
Kawasaki Heavy Industries Limited (KHI) is a multinational company of Japan in the field of vehicles, ships and automobiles manufacturing. It has two headquarters, one is based in Chuo-ku, Kobe and the second one was located in Minato, Tokyo. Its name is based on the name of its founder Shozo Kawasaki, this name has nothing to do with the city named Kawasaki.
It was started initially as a ship building company but as the time passed it expanded its fields of manufacturing and entered into the field of building motorcycles and other vehicles. Its subsidiaries are involved into the manufacturing of ships, personal water craft, tractors, industrial plants, trains, aerospace equipment and other small engines. It is also the member of five major companies of the Japan which are involved in the manufacturing of parts of Boeing's 777x aircraft.
Death
He died on 2nd December 1912.  His birth and death day is same. He was known as the great industrialist and an efficient shipbuilder in the history of Japan. He served his country Japan through his company by building ships and vehicles for the military of Japan.