Russell Weiner Founder of Rockstar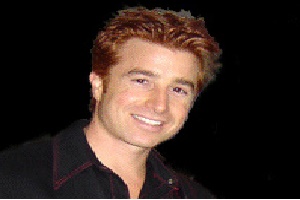 Biography of Russell Weiner
Early Life
Russell Weiner founder of Rockstar was born in 1970. He got his early education from the Redwood High School which is located in Larkspur, California, United States. After completing his basic education he got admission in Diego State University. From that university he got the degree of bachelors in the field of political science.
Early Career
Initially he worked with his father who was a conservative talk show host. He was the co-founder of a political society along with his father. That society's name was Paul Revere Society. He worked there as travel consultant and he always used to organize events for the Paul Revere Society.
Political Awareness and Elections
He was also well known to the field of politics. He participated into the election of 1998 as a Republican. He was in persuasion of 6th District seat in the California State Assembly. He got the permission for his participation from the President of the NAACP branch located in Oakland, California. In the same year he also won that primary Republican election by leaving his competitor five votes behind.
But that was only a primary stage. He used some value propositions for gaining vote bank. Those propositions included an initiative for the elimination of bilingual education from the primary level public schools, and protection for the forests of old-growth. From these propositions he gained 13.3 percent of total votes. He lost the final stage of elections from very important Democrat Kerry Mazzoni.
He was very furious after that lost in elections and he destroyed all of his posters and pamphlets of elections in very anti-Semitic way.
Founder of Rockstar
After a defeat into elections he turned to different field of life and started business in energy drinks. He founded an energy drinks' company in 1998. That company was named as Rockstar. Energy drinks are also famous with the same name and now it is considered as a famous brand in American beverages department.
Rockstar
Rockstar is a multinational company of the United States of America in the field of beverages. It was founded in 1998 but gained fame in 2001. In 2008 it covered 14% of the US market and became the leading brand of energy drinks. It's headquarter is located in Las Vegas, Nevada. By 2013 this energy drink is present in more than twenty flavors. It is available in more than thirty countries of the world.
Later Years
After the success of his drinks company he turned to other hobbies and entered in real estate. In 2006, he bought a basketball player's home "Carlos Boozer" in the West Hollywood for $10 million. In 2008 he made his house there for $3 million and after one year in 2009 he sold it for $8 million. After that he bought Scot Storch's mansion in $6.75 and sold it again in October 2012 for $14.5 million.
In 2009 he donated a handsome amount of $25,000 to Gavin Newsom, the Democratic mayor of San Francisco for the California gubernatorial campaign. The mayor Newsom returned that donation to him but he didn't take that back in a way. He just took that from mayor and gave that amount again in the charity. He is now working as the CEO of the Rockstar drinks company.