Sadruddin Hashwani Founder of Hashoo Group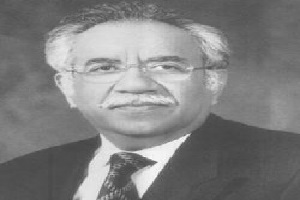 Biography of Sadruddin Hashwani
Early Life
Sadruddin Hashwani Founder of Hashoo Group was born on 19th February, 1940 in Karachi, British India and now a part of Pakistan. His father was Mukhi Varas Hussain and he was on the third number from his siblings. He spent a major part of his life which included his childhood, his boyhood and his youth in an area named Lassi at Lea Market, Karachi. He completed his matriculation examination from N. J. V. High School of Karachi in 1956.
As a Businessman
After completing his matriculation he continued his study and got admission in intermediate, but he was unable to pass in his Inter Science examination which led him to leave the further studies and he went into field of business. He had nothing to start with it, but he was a man with self-made qualities. He started his business from a scratch and succeeded in building a successful business empire in proceeding 17 years of his carrier. After struggling so much because of poor family background and no resources he eventually succeeded. When he was failed in his intermediate examination he turned towards business field and joined the business of his brother-in-law. That business was a small company for grain transporting and he joined that company in 1958. He used to travel from one place to another for trading purpose. He travelled to the Makran coast and Kalat, in both of the areas there was very low temperature and even below freezing point. Despite of these severe weather conditions he used to trade there.
He used to work without caring for his health and more than 18 hours every day.
Founder of Hashoo Group
In 1960s he started doing business with his brother which expanded by the passage of time. First of all he did business in the trading of cotton. He further increased his business in 1970s and built an empire of business named Hashoo Group. If traces of its foundation should be traced then they can be found from the year of 1960 when he entered into trading of cotton business.
Hashoo Group
Hashoo Group is a conglomerate company of Pakistan. There are so many business related with this group. It was initially started as a cotton trading business but as the time passed it expanded to different fields. Now this conglomerate has its companies in the fields of hoteling, cotton trading, exploration of oil and gas, information technology, minerals, travel and tourism, real estate, ceramics and so many other businesses. This group also includes the Marriott Hotel, Orient Petroleum International and the Pearl Continental Hotels.
Incident of Marriott Hotel
He was running his business successfully and his Marriott hotel in Islamabad was attracting people from all over the world and increasing the tourism in Pakistan until 2008. In 2008, that hotel was attacked by a suicide bomber in which the whole hotel was destroyed. Although he reopened that hotel in the same year but due to that terror tourism was largely affected and caused a lot of loss to hoteling in Islamabad.
Conclusion
He was a very hard working person due to which he is able to gain so much fame among the people.