Sajjan Jindal Founder of JSW Steel Ltd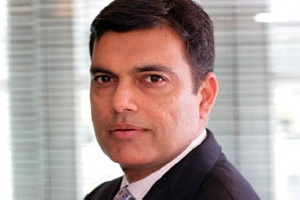 Biography of Sajjan Jindal
Sajjan Jindal is from India in this world where new entrepreneurs are born every day with new and innovative ideas. So in the same way Sajjan Jindal is also an entrepreneur. And known for his company JSW.
Early Life
Sajjan Jindal founder of JSW Steel Ltd was born in Hissar, Haryana, India on 5th December, 1959. After completing his early education he chose the field of engineering as his major. He did his degree of B. E. in the field of Mechanical Engineering from the M S Ramaiah Institute of Technology, Bangalore, India. He was also affiliated with Visvesvaraya Technological University, Balgaum in Karnataka, India which came earlier under the Bangalore University.
Career
After completing his education he entered in the field of business by having a job in Jindal Group. He promoted the sector of Iron and Steel of Jindal Group.
Founder of JSW Steel Ltd
This steel company was started initially in 1982 when Jindal Group acquired a steel mill named as Piramal Steel Limited. That mill was being operated at Tarapur, Maharashtra, India. That company was later on renamed to Jindal Iron and Steel Company (JISCO). That is also known as the JSW Steel Ltd.
Personal Life:
His spouse name is Sangita Jindal and she is also a working lady. He has three children which include two daughters and one son.
JSW Steel Ltd
JSW Steel Ltd is a company of India in the field of manufacturing steel products. This company is a subsidiary of the JSW Group. The headquarters of its parent company is located in Mumbai, Maharashtra, India. This steel mill has now become the largest steel company of India in terms of Private Sector Company after its merger with ISPAT steel. This company has the installed capacity of 14.3 MTPA.
The parent company of this steel mill was founded by another person named O. P. Jindal but after the successful expansion of that group, this steel mill emerged from that group under the leadership of Sajjan Jindal. His company has been awarded once for being the world best steel supplying company.
Present Life
Presently he is working in the same company as its Chairman and also designated as the Managing Director of JSW Steel. He has interests in some other sectors of Jindal Group which includes mining, ports, software, energy and infrastructure. Now presently he loves in Mumbai India. He has website for his company which is www. Jsw.in.