What are School Specific Scholarships?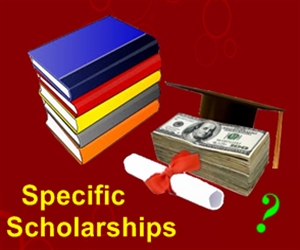 School-specific scholarships are generally given by some particular school under a University. We can take an example like, the Institute of Education – College under University of Islamabad is offering Masters school-specific scholarships for International students. Well, it is good to apply for school-specific scholarships, because they are targeted to your area of education. There are only few people who know about school-specific scholarships because they are difficult to find. It is because they are not popular as university-wide scholarships are.  That is the reason; there is no competition among students in applying for school-specific scholarships. It happens rarely that online scholarship pages or University itself list up about school-specific scholarship on the official website.
Whatever the reasons and facts are, if you want to apply for school-specific scholarship, then you need to be extra vigilant in research. Keep on visiting the pages and website of that specific University that offers the course, you have interest. Last but not least, search by writing "Scholarship" and "School-specific Scholarships" on the web.