Troy Smith Founder of Sonic Drive-In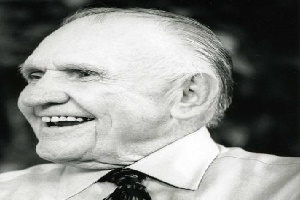 Biography of Troy Smith
Early Life
Troy Smith, the founder of Sonic Drive-In Restaurant, was born in Seminole, Oklahoma on 26th May, 1922. He lived in the east central Oklahoma's oil patches. He got education from Seminole High School. In 1940, he got married with Dollie Twiggs. In 1943, he was enlisted in Army Air Forces of the United States of America because of World War II. But once the war was over, he also ended up military services and became a milk truck driver.
Debut in Entrepreneur's World
While working under a boss as a truck driver, he didn't feel comfortable to listen to orders. Then he left that job of trucking and became his self-boss. That was the turning point of his carrier. He turned on his entrepreneurial glasses and looked far ahead. He selected food department for implementing his entrepreneurial skills.
He established a number of restaurants in Shawnee, which also included a diner with the name "Cottage Cafe". He also introduced an expensive steak home called as the "Log House Restaurant".
But from all these most important, which proved to be profitable work for him, was the opening of the "Top Hat", which later renamed to "Sonic". From that twenty percent of all revenue was yielded. After observing this fact he closed all other businesses and focused on drive-in restaurants like "Top Hat", expecting more profits from them.
Founder of Sonic
In 50's popularity of drive-in restaurants was growing in fast food department of America, keeping this in view he made some innovations in his drive-in restaurant. In 1959 he made one drive-in restaurant with the name "Sonic".
Sonic Drive-in restaurant
Sonic is drive-in restaurant found by Mr. Troy Smith in 1945 with some innovative ideas. He made an interconnected system for making possible the delivery of food within three minutes. He connected his all restaurants with speaker systems, so that orders can be placed in any of the restaurant which was least distant from the order maker. A slogan was made by him on that service which is "Service with the speed of Sound" and also due to this it was named as "Sonic".
Expansion of Sonic and his life's later years
Bringing new talent and expand the territory and location of the restaurants, certainly huge efforts were needed. In order to fulfill these needs he implemented franchise model. In 70's, on average daily one new location was acquired by his restaurant chain. In 80's there were almost 1,300 restaurants in this chain. But also in same era 300 restaurants were closed due to poor economic conditions.
In the year 1983 he turned himself down as the operator of that big restaurants chain. But he remained in the board of directors of the company. At the time of his death, his company was operating in almost three thousand six hundred different locations in forty two states.
In the month of January 2007, he and his wife donated $3 million stock of Sonic to University of Central Oklahoma, which was the largest gift in the history of that state.
Death
At the age of 87 years he died on 26th October, 2009. His death's cause was the Alzheimer's disease, from which he suffered about two decades of his life.